MAISON AILLEURS

means "a home away from home" in French.
We would like you to experience it that way, a home where you can enjoy beginning the day at your own pace in your suite in a quiet environment when in the city center and, later, return to and relax after a day of discovery. Settle in and step back in time, removed from the hectic signs of modernity in a home from another age.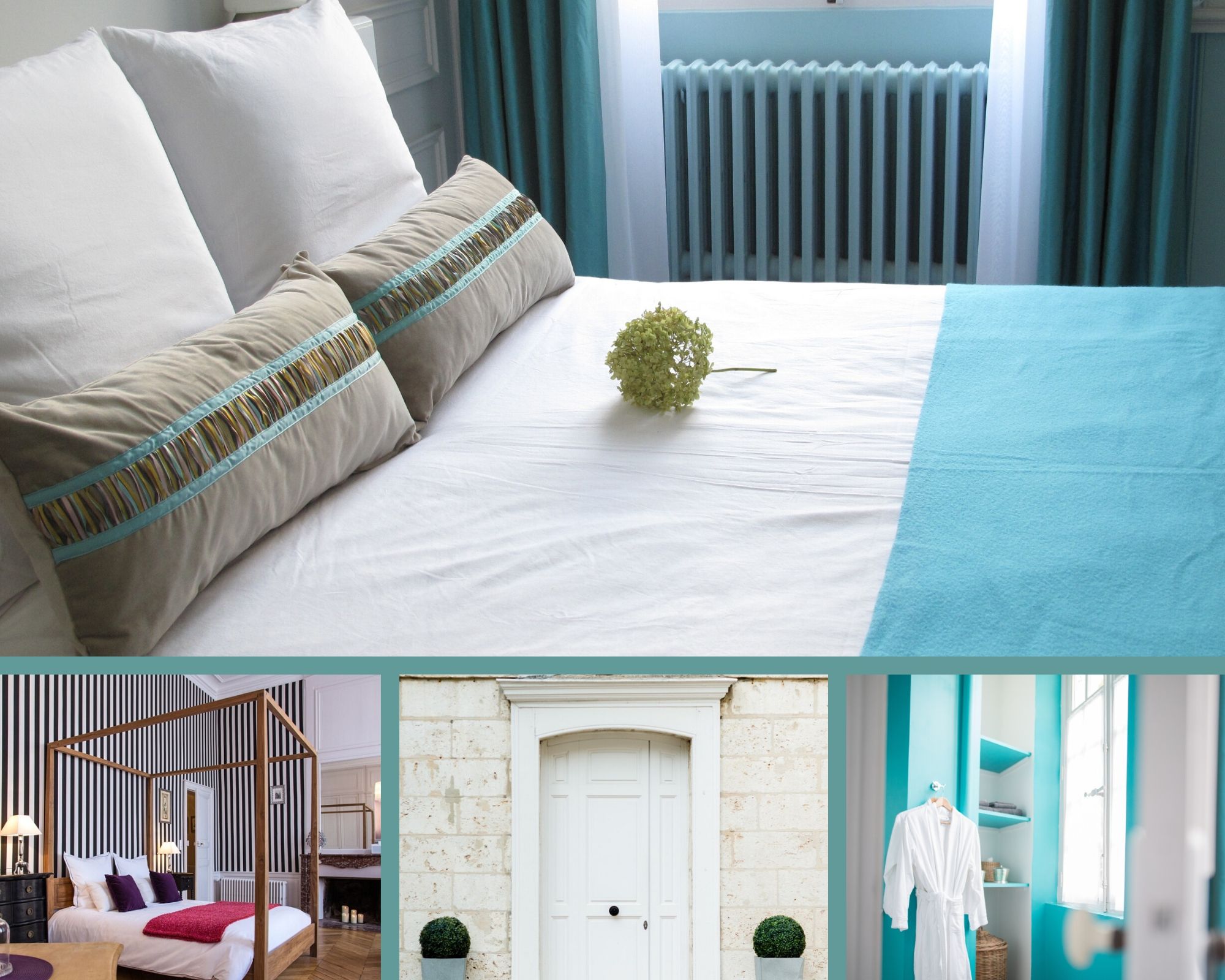 Comfort & Historic Character
We have always valued authenticity in our own travels, so we invite you to settle down in a self-catering suite that has been designed for your comfort while preserving its historic character. Our rentals are equipped with kitchenettes so that you can sip an espresso, enjoy our selection of teas or prepare a meal from local products you have discovered.
Because everyone has their own rhythm, the first day of your stay, a breakfast box is made available to you in your kitchenette to be enjoyed at your own pace on the first morning. No rush, take your time and be your main concern!
We aim to deliver great memories and hope that you, like us, will be carried away by the charm of this unique French house. We decorated this house to reflect what we ourselves would like to find, a family home that is open and spacious, a quiet haven hidden in the centre of an historic town.
This particular building has a rich history. We only know it though from the fourteenth century. At that time, it was confiscated from its owner by King CHARLES V following an apparently political disagreement, and then given by the sovereign to his personal Chaplain as a mark of gratitude. Serving as Church property during four centuries, the confessor of Marie-Antoinette resided here and there is a possibility she came here, as the city gate at the bottom of the street was reportedly widened for her carriage. Confiscated by the State in the French revolution, it was bought by a family in the early 1800s and must have witnessed intense quarrels, with one brother a Monarchist and another a Bonapartist! The property returned to the Church in the early twentieth century, serving as the residence of the Bishop of Chartres for most of the century before passing to a passionate gardener who created a magnificent French rose garden.
There are stories deeply woven into this house. History is waiting for you…